+41
Marshes
True Raven
Eejit
Heaf
majesticimperialman
wolfball
cakeordeath
scrummy
Engine#4
theslosty
Hoonercat
westisbest
Don Alfonso
thebandwagonsociety
Kingshu
lostinwales
Sin é
rodders
funnyExiledScot
DirtyRucker7
englandglory4ever
PenfroPete
RuggerRadge2611
Pete330v2
eirebilly
asoreleftshoulder
JmD
tigertattie
marty2086
carpet baboon
Hazel Sapling
Pot Hale
Notch
The Great Aukster
Rory_Gallagher
Golden
profitius
SecretFly
toml
the-goon
George Carlin
45 posters
Page 8 of 8 •
1, 2, 3, 4, 5, 6, 7, 8
First topic message reminder :


IRELAND
v
ITALY
12 March 2016
KO: 13:30 GMT
Aviva Stadium, Dublin
Live on RTE, DMAX, ITV, FR2 / BBC (H)
Referee: Angus Gardner (Australia)
Touch judges: [tbc]
Television match official: [tbc]
A. Head to Head
16 Played 16
15 Won 1
0 Drawn 0
1 Lost 15
519 Points 209
B. Recent Form
4 October 2015: Olympic Stadium, London, England
16 – 9 to Ireland
2015 Rugby World Cup Pool D
7 February 2015: Stadio Olimpico, Rome
3 – 26 to Ireland
2015 Six Nations Championship
8 March 2014: Aviva Stadium, Dublin
46 – 7 to Ireland
2014 Six Nations Championship
16 March 2013: Stadio Olimpico, Rome
22 – 15 to Italy
2013 Six Nations Championship
25 February 2012: Aviva Stadium, Dublin
42 – 10 to Ireland
2012 Six Nations Championship
C. TeamsIRELAND
[tbc]
ITALY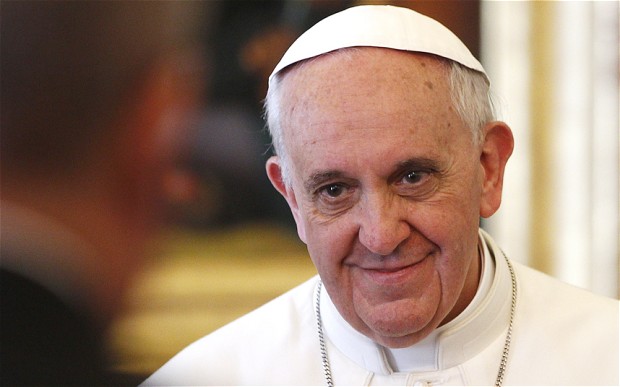 [tbc]

George Carlin

Admin





Posts

: 15324


Join date

: 2011-06-23


Location

: United Arab Emirates



---
The Great Aukster wrote:


1. Fair enough you "don't think that Henshaw is a 12 at all", but there are many who think he is and that he had a very good game playing there on Saturday and indeed for most of the times he has played there since his impressive start against South Africa. Joe obviously likes Henshaw at 12 because he continues to start him there and he doesn't give a fig for what anyone else thinks.
The point being made was that Schmidt picks players to execute his gameplan and gives then as much practice as he can to prepare to do so in the match. Reallocating starting players to different roles compounds the disruption of an injury.

2. Everyone acknowledges the need to build depth, but the specific question was about doing so when the team is injury ravaged and the personnel constantly changing - your opinion is that it's OK, and that's OK.
IMO I'd prefer to introduce a new player when he is the only variable rather than throw him in with half the team wondering what the other half is doing. I'd also prefer to minimise the pressure where possible as everyone is nervous until they settle in. Each to their own.
1. Actually its not just me (probably should have worded that better) but every coach he has ever had. Even Schmidt said that he is there as a stop gap until someone better comes along. The only reason Schmidt still plays him at 12 is because of his excellent understanding with Payne. I did not say that he had a bad game, he had an excellent game but I feel he has more to offer at 13 with McCloskey at 12.

eirebilly




Posts

: 24807


Join date

: 2011-02-09


Age

: 51


Location

: Milan



GunsGerms wrote:Another thing I will say is we have to beat Scotland at all costs. Throw everything at them for a few reasons.

We need some redemption for a poor campaign, they need to lay down a marker and show all other teams and themselves that they are still good and to preserve our excellent home record. We also need to keep Scotland's ranking low. If they beat us they will be on track to overtake us by year end and that cant happen.

If we beat Scotland we will probably end the campaign in third place which wouldn't be bad for a year in transition.

We could even finish second if Wales lose to Italy and we beat Scotland.

Wales will marmalise Italy, if they play like they did against us.
England will beat France and win the Grand slam - what a turn around for them.
We might beat Scotland - not all confident.

rapidsnowman




Posts

: 459


Join date

: 2011-09-13



Why wouldn't we beat Scotland? We absolutely thrashed them last year in Murrayfield and we are unbeaten in Dublin in the six nations since Feb 2013. We are usually very good at home.

Ok yes Scotland are quite good at the moment but I would be confident of a win.

GunsGerms




Posts

: 12542


Join date

: 2011-05-31


Age

: 42


Location

: Ireland



Come on over lads, and bring the fightin' talk
https://www.606v2.com/t62454-6n-2016-super-saturday-game-2-ireland-vs-scotland-dublin-17h00-ko

RuggerRadge2611




Posts

: 7194


Join date

: 2011-03-04


Age

: 37


Location

: The North, The REAL North (Beyond the Wall)



I said we might. I think probably it is 60/40 in our favour.

The difference from last year is we were a team challenging for top spot, now we think 3rd will be a result.

Scots are better too. Good centres, competent wings and I think Hogg is a fantastic player. Decent pack.

rapidsnowman




Posts

: 459


Join date

: 2011-09-13



wolfball wrote:The point is not whether you or anyone is open to unforced changes; everyone wants to see up and coming players given a shot. The point is unforced changes on top of a raft of existing injury enforced changes. Some modicum of continuity is required in international rugby. Maybe we wish that wasn't the case but if watching France and Lancaster's England taught us anything is that constant changing to flavour of the month players does more harm then good.

There were 8 players playing against Italy who played in the same fixture last year. And even last years team was  hardly conservative when you look at it, with Keatley starting and Diack on the bench. The idea our coach is conservative with selection baffles me. His starting selection is nearly always perfect once you take into consideration available players. But we then have massive ruckus over his choice of bench. A bench that all played pretty well (though as painful as it feels to admit it as a mayo man, white certainly and marmion a bit less so were disappointing off the bench). I am a connacht supporter and love seeing our lads get a shot. And henshaw aside (who is consistently one of our best backs) only Dillane has shown an actual aptitude for this level. And Dillane is getting his shot off the bench and learning loads. Exactly how it should be.
Fair enough on White, but Marmion? I thought he played really well when he came on, injected real pace into the attack (albeit against a flagging Italy). He set up McFadden and Madigan with quick and accurate ball. One stupid boox-kick was the one blot on the copybook.
But for me no point persisting with Reddan now when there is a better option that will grow with experience.

Marshes




Posts

: 807


Join date

: 2012-11-15



Page 8 of 8 •
1, 2, 3, 4, 5, 6, 7, 8
---
Permissions in this forum:
You
cannot
reply to topics in this forum